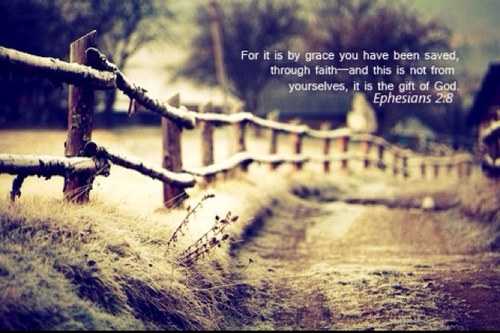 Going about my day I came across two guys talking. The conversation they had was quite disturbing and I couldn't believe they were talking about it so casually. One of the guys was talking about his girlfriend. He was telling his friend how "hot" various parts of her body were. He went on to tell him about the tattoos she had and where they were on her body! Like I said, it was quite disturbing. To make it worse these boys were on the way from school which meant they were teens!
That got me thinking about purity. Was does it mean to be pure? As a young person what does it mean to keep yourself for the person God has for you? I don't think not having sex before marriage is what makes you pure. There is much more….
Being pure means watching how you speak. That young boy was disrespecting his girlfriend by the way he spoke about her. If you are waiting for God's one for you then watching how you speak is something you have to watch out. Instead of speaking in a obscene way pray for her. Speak the word. Build her up with your words. Respect her with your words. If you haven't met her yet that doesn't mean you have to wait. Start learning to be pure in the way you speak to the people around you. Let it be natural by the time you meet her. Speak life to your friends. Encourage them and build them up with your words.
Being pure means watching how you think. Those guys were not being pure. What are you thinking about? As a young person you need to learn how to control your thoughts. It doesn't start when you get married. It starts now!! Change the way you think. Being pure is about being strict about what you watch because you know it will affect what you think about. There are a lot of things that can contaminate you if you are not careful.
Young men, what I have written falls heavier on you. I want you to make the connection between keeping yourself for your wife to be and thinking pure thoughts and speaking life. They are intertwined, connected! They all form together to create purity in its purest form! You can't abstain from sex but have no control over your mouth! Or you cannot abstain from sex but always thinking about the naked women you saw on the internet! See how crazy that is. When you meet your wife you want to be completely whole, not partially whole! That is my goal and desire and I will fight for that.
We cannot allow the enemy to steal our purity. If you didn't know that is what the enemy is doing. Bit by bit he is destroying our purity. He is doing everything he can to corrupt us. If it's not through movies it's through the music we listen to, if it's not music then it's the news we watch and the news we ready daily that puts us in a state of fear! We have all been affected but thank God for His grace because when we fall and fail He is there to pick us up! It's hard writing this because I see how easily I fall, I see how I get deceived. I am all for purity and I am in this fight but the enemy has won a lot…….A lot of times I feel helpless and weak, like I don't stand a chance and in a way I don't if I am relying on my flesh. But even in the face of those kind of circumstances I will get up and dust myself off and fight.
The picture that comes to mind when I think about this fight we fight is one of Zeus and Atom, characters from the movie Real Steel. Atom is the under dog and doesn't stand a chance against the reigning champion the mighty Zeus! During the fight Atom takes a lot of hits. Atom gets knocked to the floor constantly. But every time he gets knocked out he manages to some how get up. No matter how bad he has been beaten and thrown around he still gets up!!! And then something amazing happens, Atom begins to fight back. The champion that never got challenged, that never broke a sweat begins to get beaten. As the fight ends Zeus gets knocked to the floor which is something that has never been seen. We are Atom, we have a chance because God lives in us. He is the one that gives us the strength to stand again and again. He is the reason we don't stay down after unrelenting attack! He is the reason we can face the fierce giants who threaten to destroy us!
The conclusion, purity is something worth fighting for. Don't give up. No matter how much the enemy has stolen, you still have a chance because it is because of God you have a chance! We can face the onslaught of the enemy knowing God is with us. The enemy will  not win. We will protect this precious gift God has given to us to the death! The enemy will not steal our purity. He may be stronger, we may get knocked down but we WILL win, we WILL stand up again because God is with us! That is amazing…….!
Rolain